Gift Cards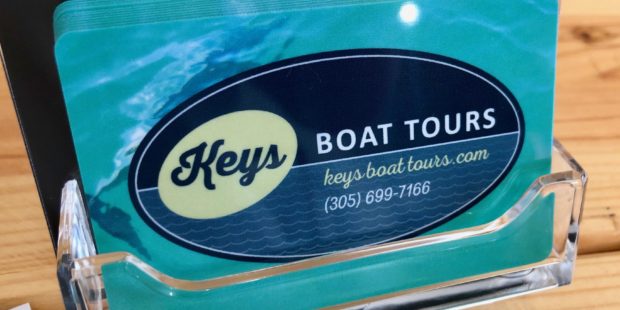 Keys Boat Tours gift cards make a great gift! If you live in the Keys and want to give a boat tour, lesson or sunset cruise to a loved one, or if family or friends plan a trip to the Keys, surprise them with a gift card from Keys Boat Tours. Each card is valid for one year and goes towards payment of Keys Boat Tours services and goods such as: boat tours and lessons, paddleboard and kayak rentals, or merchandise. $25, $50, $100 or the price of one of our tours.
When you purchase a gift card from Keys Boat Tours, we can mail you a custom card. The purchase includes whatever gift amount you like; $25 to $300 and beyond. Or, you can purchase an eGift Card through Square Gift Cards and have it emailed straight to the recipient, with the receipt emailed straight to you – no wait. Better yet, stop by our new shop at Sunshine Key RV Resort and Marina, pick up a gift card, and rent a paddleboard or kayak to explore our beautiful surroundings first hand.
You can pay by credit card, and we will send you; the gift card, a brochure, business card, and a custom made Florida Keys card that you can sign.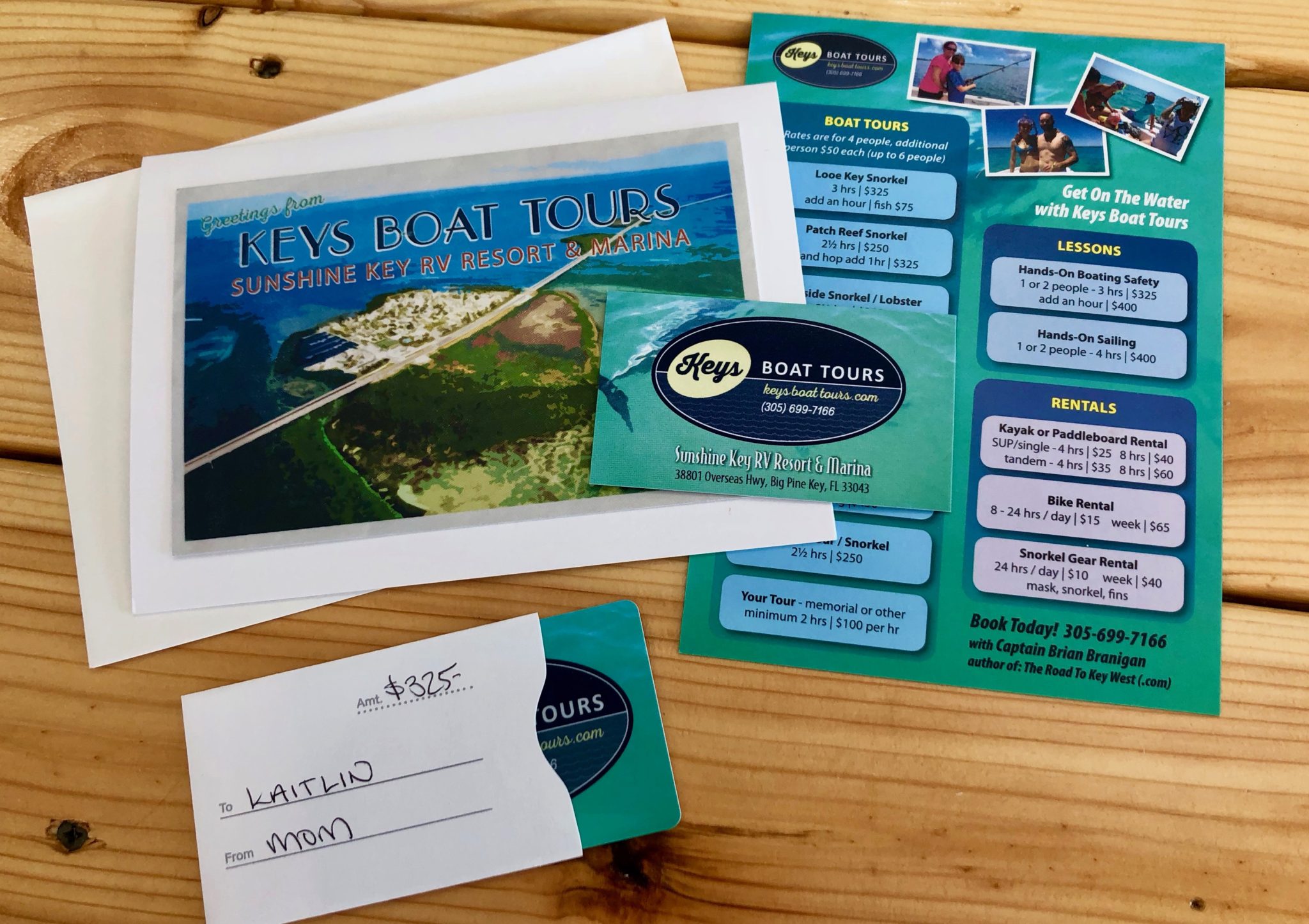 Gift Card Inquiry